Confidence
80%
of homes don't finish on schedule. Let's change that.
Confidence comes from knowing you're being served by the best construction trade partners. Getting all the different professions to work together, however, can be complicated. Synergos simplifies the process.
We are a company of trade leaders who build efficiency into every project. Our family of proven innovators like Erickson and Austin understand the challenges holistically for the industry – and how to create a win-win for everyone. As a fully-integrated part of your construction project, we'll help you save on overhead and improve scheduling predictability, so you can truly reduce cycle time.
Get to know our one-stop solution and how we can bring a competitive advantage to your construction company.
Connect with a team leader
Assurance
Residential Construction Solutions
Get serious about cycle time.
Imagine shaving days off of every home build without ever compromising quality. Synergos' fully integrated approach removes individual agendas and aligns construction trades. It's simply more efficient – and it helps home builders deliver on-time, on-budget and with the highest quality.
One team. Infinite advantages.
We believe that making next-generation choices is key to staying competitive in our construction industry. Synergos works smarter to help builders remove the bottlenecks and waste we all see. Within Synergos, construction leaders like Erickson and Austin share visibility in scheduling and improve costs on design. The end result: greater efficiency on your project.
We set construction managers up to win.
One stop. One contact. Synergos simplifies the residential building process for construction managers. The days of managing trades individually are over. Synergos is one team aligned to save you time and unbind your ROI.

Every extra day of construction delays is costly to Home Builders
But the real cost is to your reputation.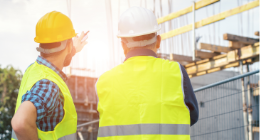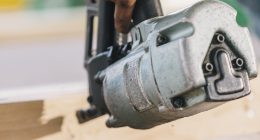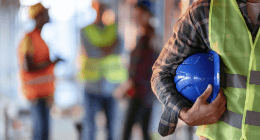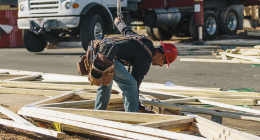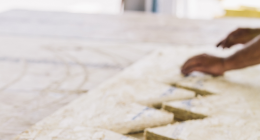 Trade Partners
Integrated Teams
Are Your Secret Weapon
Extra margins hide in every build. Synergos is an innovative business model focused on making construction projects a truly integrated process. Every trade works in lockstep to squeeze out inefficiencies and reduce waste, so you can capitalize on your investment.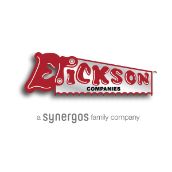 Erickson Companies
In their early days, Erickson helped pioneer the concept of complete framing systems. Recognizing an opportunity to increase efficiency and quality during the '90s, the company transitioned from stick-framing to panelized framing. For their customers, this method dramatically reduced construction time, material waste, labor inputs and carrying costs, while improving quality.
Fast forward to today, and Erickson saw an even greater opportunity to innovate with Synergos.
Erickson brings complete framing solutions for residential and multi-family home builders. Through panelized framing construction services and truss designers, multiple solutions are available for builders like you, your trade partners and your home buyers. Through our computer-assisted approach the process begins with our in-house design and engineering teams.
Framing
Logistics
Door Sales & Installations (DSI)
Project Management
Custom Millwork
Labor Management
Precision Flooring & Carpentry
Warranty Services
In-House Design
HDT
Austin Companies
In 1997, Toby Thomas saw there was a need in the residential electrical market for a company that could provide a great service at a fair price. Toby grew his business to be Arizona's #1 residential electrical contractor by building strong relationships with his customers and surrounding himself with a support team of like-minded customer service-oriented professionals.

As Austin Companies grew to include Concrete and HVAC businesses, they continued providing the best customer service to customers no matter what. It doesn't matter if they were hired to wire 1000 homes a year or 1, customers have always been treated like they are their only client. Austin Companies bring this same level of elite services at fair pricing to Synergos – and will always look out for the best interests of their customers.
Electric
HVAC
Lighting
Concrete
Construction is chronically over deadline
Avg 40 days
From scattered partners
---
to a streamlined process
Our modern approach gives construction companies a one-stop solution and advantages that scale.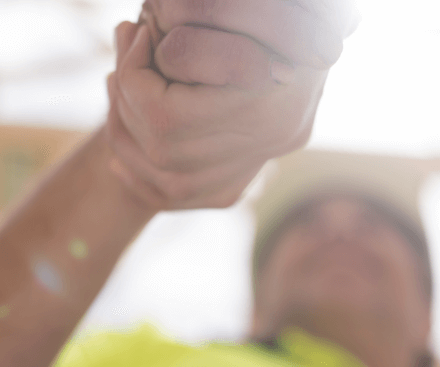 Reduce Cycle Times
Synergos reduces residential construction cycle times by working directly with its family of trade partners. Together, we actively identify and eliminate recurring bottlenecks and redundancies in the building process. The key is owning the supervisory role on front end work, so we can synchronize efforts across the entire process and all teams. Having a singular, shared philosophy amongst the Synergos trade partners not only makes projects as efficient as possible–it improves the quality of the final product.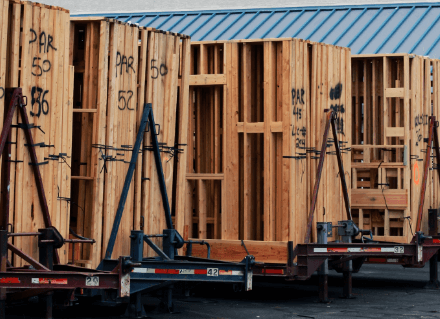 Save on overhead
By focusing on reduction in cycle times, residential construction companies that work with Synergos save money on overhead through more efficient resource allocations and value engineering. Additionally, through tech-enabled manufacturing processes, Synergos customers gain more precision in the materials used, with the added benefit of increased worker safety because of fewer "manual workarounds."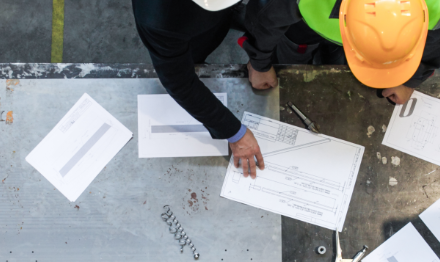 Schedule Predictably
Since Synergos offers a single contact solution for the process, there is greater ease in managing and scheduling the construction trade partners. In addition, with more visibility into scheduling and efficiency in the entire process, there is greater assurance and predictability for what matters most to homebuilders: nailing delivery dates.
Meet Your Team
Rich Gallagher
Chief Executive Officer of Synergos
As a proud graduate of the University of Arizona, Rich has over 20 years of experience in the homebuilding community across various markets. His unique background serving in multiple leadership roles, within both the home builder and contractor sectors, facilitates strategic and operational decision-making that is solution-minded for the entire industry.
Reed Graham
COO of Synergos and President of Erickson Companies
After graduating from Pittsburg State University with a degree in Construction Management, Reed spent 14 years in homebuilding, working with a large public home builder as well as a regional private home builder. There, he held numerous positions, spending time in Construction, Customer Service, Process Improvement, Centralized Scheduling, Purchasing and Operations. He joined the Erickson family in January of 2015 as Chief Operating Officer. In March of 2016, Reed was recognized by Professional Builder Magazine as a "Top 40 Under 40" professional within the construction industry. In September of 2019, he was promoted to President of Erickson Companies. Today, Reed serves as COO at Synergos in addition to his continued responsibilities as President of Erickson.
Kristi Herbst
VP of Finance
Kristi joined the Synergos team in April 2019, where she plays an integral role in setting direction of the organization's overall strategies for long-term growth, investment and operations. Kristi brings to the company 15 years of homebuilding experience working with a public home builder. During that time she held multiple roles within the finance organization in various markets. She is a graduate of Central Michigan University, where she earned a degree in Accounting.
Gary Pollard
VP of HR
Gary joined the Synergos team in 2020 bringing a strong business acumen and a proven track record of developing and implementing strategies that support growing, changing organizations. As part of the Synergos leadership team Gary is responsible for enhancing organization effectiveness via the design and implementation of tactics that will enable the Synergos family of companies to maximize its performance. Gary possesses a B.A. in Economics from Saint Michael's College in Burlington, Vermont.
RELATIONSHIPS
Let's talk about your project.
Discuss potential projects, strategic relationships or becoming a certified trade partner.